Call for papers: special issue on Precision Nutrition
Nutrition & Metabolism invites submissions to a special issue on Precision Nutrition. Submission deadline is 30 June 2020.
Announcing the launch of In Review
Announcing the launch of In Review
Nutrition & Metabolism, in partnership with Research Square, is now offering In Review. Authors choosing this free optional service will be able to:
Share their work with fellow researchers to read, comment on, and cite even before publication
Showcase their work to funders and others with a citable DOI while it is still under review
Track their manuscript - including seeing when reviewers are invited, and when reports are received
COVID-19 and impact on peer review
As a result of the significant disruption that is being caused by the COVID-19 pandemic we are very aware that many researchers will have difficulty in meeting the timelines associated with our peer review process during normal times. Please do let us know if you need additional time. Our systems will continue to remind you of the original timelines but we intend to be highly flexible at this time.
Aims and scope
Nutrition & Metabolism publishes studies with a clear focus on nutrition and metabolism with applications ranging from nutrition needs, exercise physiology, clinical and population studies, as well as the underlying mechanisms in these aspects.
The areas of interest for Nutrition & Metabolism encompass studies in molecular nutrition in the context of obesity, diabetes, lipedemias, metabolic syndrome and exercise physiology. Manuscripts related to molecular, cellular and human metabolism, nutrient sensing and nutrient–gene interactions are also in interest, as are submissions that have employed new and innovative strategies like metabolomics/lipidomics or other omics-based biomarkers to predict nutritional status and metabolic diseases.
Recent blogs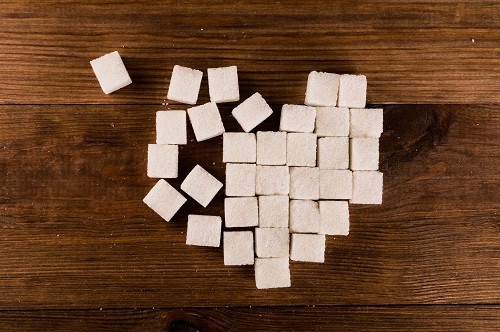 Free sugar intake and micronutrient dilution
Read the research article here.
Visit Our Nutrition and Sports Science Open Access Research Page
Visit our dedicated Nutrition and Sports Science page. Find featured articles and blogs, as selected by our Editors, in addition to more information about current and upcoming series.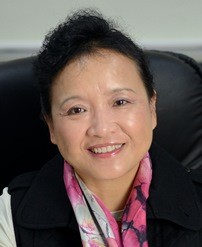 Editors' profiles
Professor Xu Lin, co-Editor-in-Chief

Professor Xu Lin received her medical degree in China and PhD from Division of Nutritional Science, Cornell University and was trained as a postdoctoral fellow in University of North Carolina at Chapel Hill and Duke University. She became a professor and a Principal Investigator in Shanghai Institute of Nutrition and Health in SIBS since 2003 and served as the director for Key Laboratory of Nutrition and Metabolism in CAS (2008-16). Dr. Lin's current research focuses include the effects of gene-gene, gene-environment factors (diet/lifestyle) and gene-phenotype, and their interaction on the development of obesity, related metabolic syndrome and type 2 diabetes; the predictive roles of omics-based biomarkers for metabolic diseases; nutrition intervention trials for individuals with metabolic disorders and also effects of genetic and non-genetic factors on nutritional requirement. So far, she has published about 100 papers in international reputable journals including Circulation, J Am Coll Cardiol, Diabetes, Am J Clin Nutr, Nature and Nature Genetics.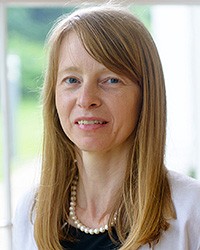 Professor Lorraine Brennan, co-Editor-in-Chief

Professor Brennan has been in University College Dublin (UCD) since 2000, as a Research Fellow, Career Track Investigator, Lecturer, Senior Lecturer, and, since 2015, Professor. Previously she was a postdoctoral fellow in Instituto de Tecnologia Química e Biológica in Portugal and a visiting scientist in the University of Cambridge, and was educated in Trinity College Dublin and the University of Southampton. Professor Brennan is at the forefront of nutrition and metabolomics research, running the Nutrition, Biomarkers, and Health research group (www.ucd.ie/nutrimarkers), obtaining considerable national and European research funding (over €6 million as PI), and publishing numerous peer-reviewed articles. Recent funding successes have included a European Research Council (ERC) Consolidator Award for the project 'A-DIET: Metabolomics based biomarkers of dietary intake – new tools for nutrition research' (2015-2020; €1.9 m). Professor Brennan led UCD's inputs into Joint Programme Initiatives (JPIs) in the areas of 'A Healthy Diet for a Healthy Life' and 'Biomarkers for Nutrition and Health'. Professor Brennan has been Director of the European Nutrigenomics Organisation since 2014, and is currently Secretary of the Irish Nutrition Society. Her publications have obtained over 6,000 citations, and a h-index of 39. She is also involved in developing the incorporation of research into teaching, and a range of outreach activities.